The Station Restaurant is a historic treasure located beside the CPR railway tracks, next to the Bow River in Lake Louise. Built in 1910 as the CPR depot, the Station is the oldest building in Lake Louise. Along with Banff and Jasper stations, this building was granted Canadian Heritage Station status in 1991. The building was restored in 1994.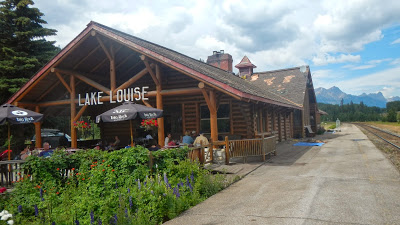 In addition to the station building that is the main restaurant, there are two elegant dining cars named "Delamere" (built 1925) and "Killarney" (1906). There were several official cars named "Killarney" on the CPR over the years. This one is supposed to be CPR #2, once the private car of Lord Shaughnessy, president of the CPR from 1899 to 1918. Side Note: "Killarney" was also painted a dark green colour used on CPR Express cars, instead of the much more common Tuscan red.

Lake Louise Station ==>

In the late 1990's, we were served a very fine gourmet meal in "Delamere" and were given a tour of "Killarney". Opulence abounded in every corner. Fancy china and cutlery, even fancier woodwork on the interior paneling, made for a luxurious evening.

Today "Delamere" can be booked for special functions only. seating up to 26 diners. The main restaurant features several dining rooms and a huge double hearth fireplace.

Here are photos of the two dining cars gleaned from the Internet. My photos follow.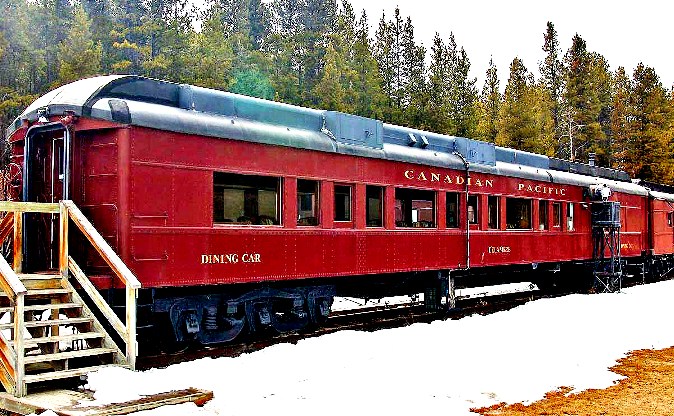 CPR Dining Car "Delamere" at Lake Louise Station Restaurant. Steps are for VIP diners.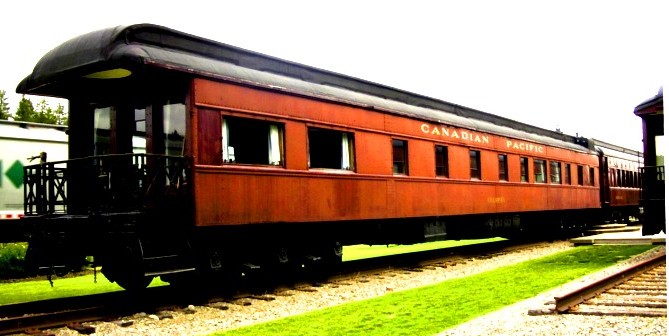 CPR Business Car "Killarney", with observation platform, at Lake Louise Station Restaurant